Back To kwalis.com
Article Navigation
Back To Main Menu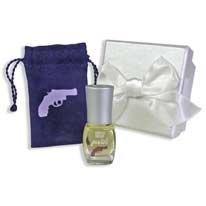 ---
Click Here for more articles

Distribute The Wealth With Business Cards
Distribute the Wealth with Business Cards
By Lisa Maliga
© 2004

For only pennies per card, you have in your hands one of the most powerful and versatile tools to promote your business.

Color Your Business Card
The first thing most people notice about your business card will be the color – or lack of it. Is it a ho-hum, unexciting card that looks like thousands of others? Regardless of whether you have your card professionally designed, or you create it on your home or business computer and printer, color makes your card stand out. You can purchase prescored or perforated sheets of heavy paper or cardstock in a variety of colors and/or designs and patterns. Many word processing programs have a business card template, as will graphic design programs, and you can customize your business card in a matter of minutes. However, some occupations aren't known for garish color schemes, such as a funeral director who would probably go for a somber color. Conversely, those involved in the field of childcare might opt for neons and vivid hues. Go with what works for your company's image.

Homemade or Professional
If cost is an issue, then you need to consider your designing skills. Sometimes a plain white or beige card with a simple font will be all you need. Other times, you might want a heavy matte cardstock with a four-color photo on your cards. When inquiring about prices from your local printer, make several calls. Also, if you're concerned about the quality of your business cards, it would be to your advantage to visit the printer and ask to see samples of their work.

While there are many online-based companies who do excellent jobs, you are again advised to contact them and discuss your needs about the size of the font, color, type of cardstock, cost of finished product, money back guarantees, and if they will snail mail sample[s] to you. Ask for their opinion, as they are the experts. They should be happy to consult with you. A reliable printer is just that – someone who is proud of the quality of his or her work and will be able to prove it to you be it on or off-line.

Magnetized Business Cards
Make your card a part of any metal surface with a magnetic business card. Magnets aren't just for refrigerators, as many offices have cabinets, credenzas and filing cabinets with surfaces just asking for magnets!

Your Winning Business Card
This method will expose your business and you might also win a prize! Many restaurants and retail establishments have free drawings if you include your business card in their ballot boxes. Your card might translate into sales if you have products they want.

Creative Business Card Distribution
This is a cost-effective way to drive sales to your door or traffic to your web site. In your local bookstore you will find dozens of appropriate categories pertaining to your market. For example, if your business involves lawn and garden care, insert your business cards into books pertaining to gardening, plants, flowers, botany, home repair, and other categories loosely or closely related to your business. That person who finds your card and is thinking of doing a project him or herself might decide to let you have the business! Or they may know of someone who would be interested in utilizing your company's services. Not every business card you distribute will have results, maybe you only provide a free bookmark, but it's a free promotion method.

Scent Your Business Card
Not only will your business card reflect your business visually, you can have an added dimension that is guaranteed to make an impact on someone's nose. The first time I tried this I got a sale because my Angel Type soap, which was pictured on the business card, had a dab of the pleasant and sweet fragrance on the card. This method works well for those of you who sell gift baskets, baked goods, flowers, or perfume. Perhaps your name, or company's name, is Rose, Rosemary, Jasmine, etc. or that is your logo—so a matching aroma would be beneficial to helping people remember your company. Scented cards won't be appropriate for many people or businesses, but if yours does fall into a scented niche, it might mean quicker sales, and hopefully more of them! Remember that some people can be allergic to various odors, but most will respond positively if your card is not too harshly scented.

Presenting Your Business Card
Here is an area where many people need to be prepared. After all, how many times have you been in a situation where you wish you had a business card to give to someone? Perhaps you were in line at a store, or in a waiting room, and you end up chatting with someone and your business comes up. This person [or maybe more than one!] will exhibit interest in your business and ask for a card. But you don't have a single one with you! The solution is a simple and cost-effective one – always carry enough business cards with you! Make sure that your planner, binder, wallet, portfolio, or business card container is full each day. Carry your cards in such a way so that they're always in the same place and you don't have to fumble around hunting for them. This is an uncomfortable situation for both you and your prospective customer. So remedy the situation by having enough business cards and knowing where you keep them!

Remember, each card you distribute is a potential passport to wealth!



About the Author

Everything Shea Aromatic Creations http://www.everythingshea.com offers a fragrant selection of designer shea butter glycerin soaps, exclusive Whipped Shea Butter, & unique SoapCakes to personalize for gifts or promotions. Whipped Shea butter is custom made and preservative free!