Back To kwalis.com
Article Navigation
Back To Main Menu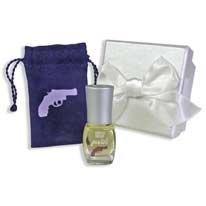 ---
Click Here for more articles

How to Put Some Sizzle in Your Summer Parties
by: Kim Kristofferson-Magnusson
5 Ways to be a Gracious Host and a Great Guest

Now that the hot weather is finally here, we are looking forward to long, lazy days on the beach and hot summer nights that heat up after dark. Here are a few tips from lifestyle guru Kim Kristofferson-Magnusson on maximizing your fun in the sun!

1) For family celebrations…KEEP IT SIMPLE!!

Whether you're hosting a graduation party for 20 or a family reunion for 200, remember that it's your day to have fun too! To make the most of your time visiting with family and friends, take a vacation from your oven and corral your "grillmaster" of choice out on the patio. Prepare a variety of cold salads ahead of time, pick up some fresh bread, add a frozen dessert, and voila… dinner is served! A buffet-style offering is wonderful outdoors, just roll up flatware in festive napkins, stack up some bright and shiny plastic plates, and all your guests can easily serve themselves.

2) When you're the guest…get in the "Theme" of it!

If you have a much-anticipated invite to THE party of the season, don't show up empty-handed… if the party has a particular theme (most of the SUPER-FUN ones do!), bring the host/hostess a little something that shows you appreciate all their efforts and planning. For example, if your host is a poker-aficionado planning a "Casino Night", try filling an ice bucket with playing cards, dice, poker chips, shot glasses, and poker themed cocktail napkins. If your hostess is a pampered princess who is hosting a "Girls Night Out" (who, me??), she will love you forever if you fill an oversized basket with some bath salts, perfume samples, delicious smelling body lotion, a steamy novel, and an eye mask…just go the extra mile, and your invite will be the first to go out next year!

3) When you're the host, think of all the party-goers…

When you're hosting a "bring your whole family" outdoor soiree, don't forget to think of the "little people"…if the children are happy, the moms and dads are happy too, so be well-prepared with activities to keep little hands busy. Try setting up a ping-pong table on the patio, where the future sports stars can organize a tournament. Croquet is an old, lady-like game that even the toughest of tomboys will love. Even a sprinkler will do in a pinch…

4) Favours are not just for weddings!

Don't you just love those little "take-me-home's" at weddings…little seedlings to plant, inscribed golf balls to better your score… When hosting a BBQ or outdoor event, favours are a perfect end to the evening and will serve as a reminder of your fun and frivolity. Why not try making your own BBQ sauce or marinade for guests to take home? Buy a bunch of brightly-colored plastic sand pails to fill with shells and rocks collected on your stretch of beach, or even a festive silk lei, sure to bring warmth over the long winter ahead.

5) Have Fun!!

The most important part of any great party is that you celebrate your wonderful family and friends who have come together. You don't need an excuse, just gather your pals for great laughs, good music, and reminiscing, and voila…the stage is set for some sizzling!




About the Author

About the Author:
Kim Kristofferson-Magnusson
lovergirl@lovergirlpromotions.com
http://www.lovergirlpromotions.com

Kim Kristofferson-Magnusson is the founder of Lovergirl Promotions, a company that designs fun and funky Tshirts for women celebrating "life's little luxuries". Sign up for our popular monthly newsletter at http://www.lovergirlpromotions.com for a chance to win a free Tshirt.